Benefits Of Steel Corrugated Pipe
Benefits Of Steel Corrugated Pipe
There are some benefits of steel corrugated pipes.
(1) Lightweight. Taking the inner diameter of the pipe of 1 meter as an example, the mass of the steel corrugated pipe culvert is 60 ~ 300 kg per meter (depending on the corrugated form and the thickness of the steel plate), which is only 4 ~ 20% of the quality of the reinforced concrete pipe culvert. It brings great convenience in construction, transportation and installation.
(2) Good durability. According to relevant data, the galvanized steel corrugated pipe treated with corrosion protection has a service life of more than 75 years and hardly needs maintenance. For culverts, such a service life can fully meet the requirements of relevant regulations.
(3) Use factory production. Steel corrugated pipes are usually mass-produced in the factory, which can greatly reduce costs and provide stable and reliable quality.
(4) Easy to install. Since the installation process of corrugated metal pipe culverts and other steel corrugated pipes is a simple bolt connection and placement process, construction personnel can operate without special training.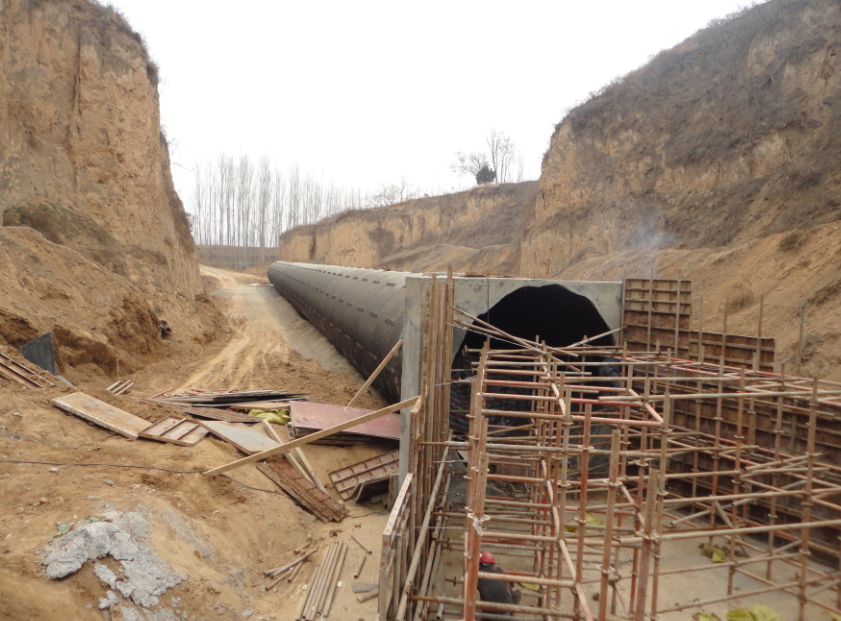 Corrugated metal pipe culvert
We are steel corrugated pipe suppliers. Please feel free to contact us if you are interested in our products.