Treatment of metal corrugated pipe structure
The connection and anti-corrosion treatment of the metal corrugated pipe structure treatment, the corrugated metal pipe culvert structure treatment corrugation is a circular integral tube, which is assembled by integral pipe joints and flange bolts. After processing, it must be treated with anti-corrosion such as hot-dip galvanizing.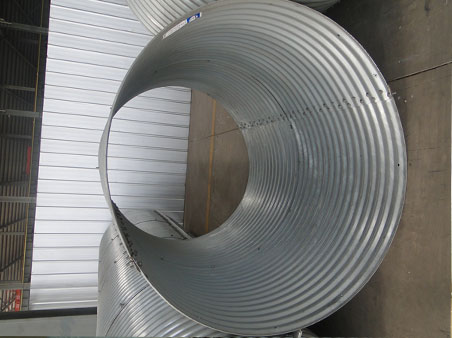 For processing with galvanized steel, it must be treated twice after processing. The integral pipe joint flange is made of angle steel and steel plate, and the corrugated plate is welded with the butt joint. The fasteners adopt the standard fasteners in the national standard, and their strength and specifications should meet the mechanical requirements, and not lower than the pipe strength requirements.