Cutting culvert pipe isn't as easy as you think. It is dependent on the nature of the pipe – what material it is and its structure. For example, culvert pipe comes in HDPE plastic as well as galvanised steel and it can be ribbed or non-ribbed.

Cutting ribbed HDPE Plastic Culvert Pipe
If your plastic HDPE culvert pipe is from the likes of Cherry Pipes or Naylor, then it will be ribbed, and can easily be cut between the ribs and done with a normal wood saw.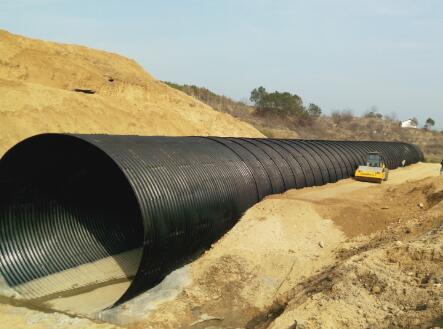 Cutting spiralled HDPE Plastic Culvert Pipe
If it is a spiralled HDPE plastic pipe then you need to measure all the way around from the end of the pipe to where it needs cutting – then cut directly down the line, NOT along the spiral. You can use a normal wood saw for this.
Cutting Galvanised Steel Culvert Pipe
If it is a metal culvert pipe, then this will need to be done with a steel saw. This is because the material requires a more robust tool to saw through it.
Cutting Concrete Culvert Pipe
When cutting concrete culvert pipe, you will also need to use a steel saw due to it being a strong material as well – and it needing extra strength to saw through it.
Remember to always use water when cutting concrete to prevent dust getting everywhere.
Get expert advice
We supply culvert pipes so please feel free to contact us for expert advice.