What Is the Effect of The Corrugation of Steel Metal Corrugated Pipe?
What is the role of the corrugated pipe of Metal Corrugated Pipe? This is to distinguish what is the Metal Culvert Pipe. If it is used in the bellows of the road culvert, the corrugation is the function of the ribs. If the corrugation is not made, the cylinder is only a cylinder, the strength is quite low, if there is ripple The overall intensity will increase by about 150%! In highway construction, the application of Steel Corrugated Pipe Culvert instead of reinforced concrete for culvert construction has been in existence for more than 100 years. In 1896, the United States took the lead in conducting feasibility studies on metal corrugated culvert channels and culverts. Later, in the construction of highways in the United States, Canada, Australia and other countries, metal corrugated culverts were used for culvert construction. In 1990, the Japanese highway design standardized the design specifications for bellows and culverts. With the installation and use of metal corrugated culverts around the world, the versatility of such structures under various conditions of use has been demonstrated.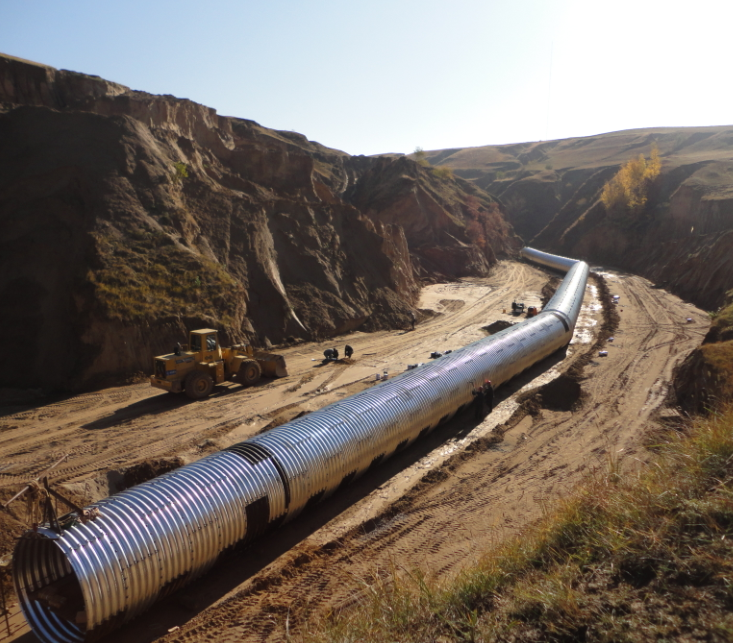 Practice has proved that the use of metal corrugated culverts instead of reinforced concrete for culvert construction has its incomparable superiority in terms of construction period, construction cost, environmental protection significance, etc., and the use of metal corrugated culverts for culvert construction can greatly improve road traffic. Comfort and safety, avoiding the "wrong platform jump" of culverts in the road, which is conducive to solving the problem of frost damage to the pipe culvert structure in the northwest and cold regions of China.